Möpkenbraut bien Krink.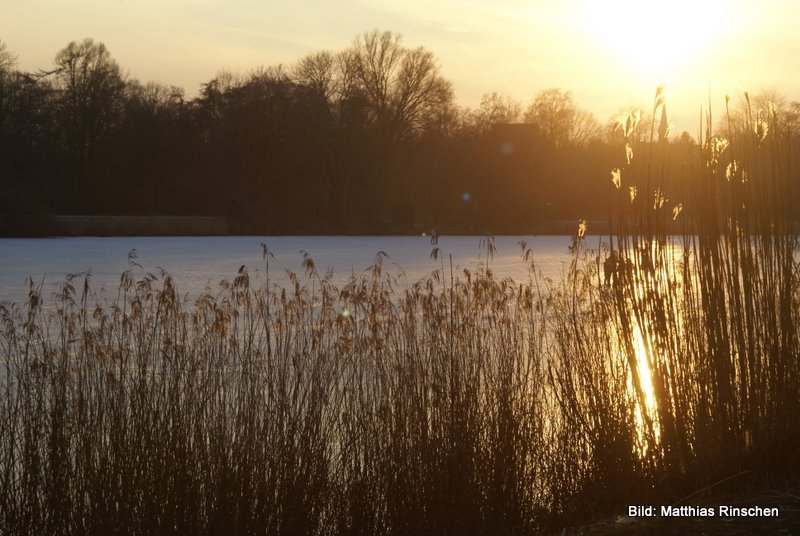 Met "Glücksiäligst Nie Jaohr – Gott gierwe et wäd waohr" begrüßtere de Baas Franz Schulze Nahrup üöwe 30 Lüe to den Krinknommdag met Möpkenbrautiäten. Bie dat Leed "Do mie men Möpkenbraut – dann häw ick kinne Naut", schallere et so laut düör dat ganze Kolpinghuus, dat de Koch in de Kürke foots ne Wuorst mä in de Panne schmed.
De Dischke wassen met witte Dierken belegt, un de Reeschup lag ferrig an jeden Stohl. Nen leckeren Rüek trock düör den Saal un jedereene merkere, datt de Pannen vull Wuorstebraut und Liäwebraut in Arbeit wüörn. Mathilde Kempkes fong met de Vetellsels an und brach "Die Schwinejunge harr ümmer den grötsten Schmacht". "Dankbaor fö de gurten Sieten ut das leste Jaohr" kam von Josef Bussmann. Rosewtiha Wienströer brach " Öhm Carl küere mestiets Dumtüg fö de Theke". En besinnlik Stücksken harr Helmut Brokamp. Ernst Ruhe ut Milte druog wat von Anton Aulke vüör: Dat reine Wourt Gottes"
Bie dat Leed "Urse Warnuorp" met de leste Strophe "Wuorstebraut met Schriewen, dao wäd nich an spart, jau dat is mien Warnduorp, dat is warnduorps Art" gong de Kürkendüör loss un tellerwiese kam dat gurte Wiärks up de Dischke. Ruckzuck was et muksmüskensstill un alle wassen met ühre Reeschup up de Teller ant arbein. Wuorstebraut met grow Roggenschrot, Liäwebraut, Appelschiewen und röstete Siepeln, de düör de Panne trocken wassen, laggen up de Tellers. Jede konn nao von de vullen Platten noniermen. Vierle Besökers bestlleren sick nen Klücksken, well dat de enfach nao sun Iäten gurt düör den Hals löp. Dat was es maol nen anneren Krinknommdag, de mäd dat Totopleed "Gurt gaohn – auk so – bes en anner Maol" to Enne gong. Dat neichste Driäpen is an,n 6. Februar von 16.30-18.00 Uhr wie eint Kolpinghuus.